Twin Star Exorcists game first screenshots
A look at the Ray Gigant-esque battle system.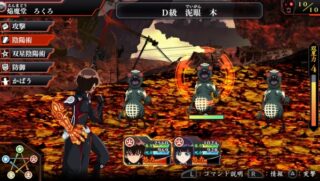 Bandai Namco has released the first screenshots of its recently announced Twin Star Exorcists game for PS Vita.
The screenshots show dialogue between Rokuro and Benio, and what appears to be a command-based battle system with hand-drawn artwork reminiscent to Ray Gigant.
A release date for the "battle and adventure" game has not been announced.
View the screenshots at the gallery.