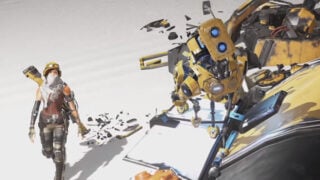 Microsoft and Armature Studio have released the launch trailer for ReCore.
The game, from Mega Man creator Keiji Inafune, follows Joule Adams as she leads a group of Corebot companions on an adventure to save mankind in a dangerous world known as Far Eden. Read more about the game here.
ReCore is due out for Xbox One and PC on September 13 in North America, September 15 in Japan, and September 16 in Europe.
Watch the trailer below.