PlayStation 4 slim officially announced
New PlayStation 4 model launching September 15 for $299.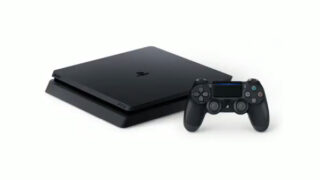 Sony Interactive Entertainment officially announced the slim PlayStation 4 model first leaked last month at PlayStation Meeting 2016 in New York City. It will be available in North America, Europe, and Japan on September 15 for $299 / €299 / £259 / ¥29,980.
The slim PlayStation 4, which will become the new standard model, has a revamped internal architecture, reducing its volume by more than 30 percent compared to previous models and reducing its weight by 25 percent and 16 percent compared to the first (CUH-1000 series) and current (CUH-1200 series) models. The new PlayStation 4 is more energy efficient, cutting power consumption by more than 34 percent and 28 percent compared to the previous models.
Here are the specs:
Product name
PlayStation 4
Color
Jet Black
Product code
CUH-2000 series
MSRP
500GB HDD: 29,980yen, US$299, EU€299 and £259*1
1TB HDD: 34,980yen*1
Main Processor
Single-chip custom processor
CPU : x86-64 AMD "Jaguar", 8 cores
GPU : 1.84 TFLOPS, AMD Radeon based graphics engine
Memory
GDDR5 8GB
Storage size*6
500GB, 1TB
External dimensions
Approx. 265×39×288 mm (width × height × length)
(excludes largest projection)
Mass
Approx. 2.1 kg
BD/ DVD drive
(read only)
BD × 6 CAV
DVD × 8 CAV
Input/ Output
Super-Speed USB (USB 3.1 Gen1) port × 2
AUX port × 1
Networking
Ethernet(10BASE-T, 100BASE-TX, 1000BASE-T)×1
IEEE 802.11 a/b/g/n/ac
Bluetooth v4.0
Power
AC 100-240V, 50/60Hz
Power consumption
Max. 165W
Operating Temperature
5ºC – 35ºC
AV output
HDMI™ out port (HDR output supported)
View a set of beauty shots at the gallery.