Monster Hunter Hollywood movie announced
It's not related to Monster Hunter Stories.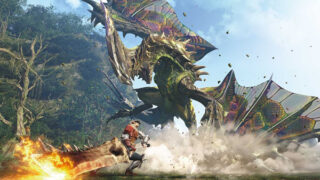 A Monster Hunter Hollywood movie is in production, Capcom announced at Tokyo Game Show 2016.
Speaking during the Monster Hunter Stories stage event (watch the new trailer here), producer Ryozo Tsujimoto said, "While it isn't related to Stories, there is a Hollywood movie adaptation of the main series in progress."
Further information was not announced.
Thanks, Games Talk.