Mobius Final Fantasy tops three million downloads outside Japan
Cooperative multiplayer coming September 8.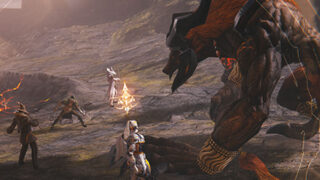 Mobius Final Fantasy, the smartphone Final Fantasy launched on August 3, has surpassed more than three million worldwide downloads outside of Japan, Square Enix announced.
The new coincides with the announcement of a new update launching September 8. It will offer the following key features:
Cooperative Multiplayer: Starting September 8, players can use the jobs and decks they've developed to fight climactic battles against colossal opponents with a party of up to four players. This will be accessible through the new Ring of Braves region.
A New Sidequest Region: In the first exploration region, The Silent Ruins, players can enhance their cards and get a better understanding of the main story while obtaining different items and skillseeds.
New Samurai, Assassin and Red Mage Job Cards: Three new powerful jobs, the samurai (warrior), the assassin (ranger) and the red mage can now be acquired. Fifteen new ability cards including three Fast Learner cards are also being added, greatly expanding players' tactical options.
Limited-Time Final Fantasy: Record Keeper Cards: " Legend" cards featuring Final Fantasy heroes as seen in Final Fantasy: Record Keeper will be available from September 8 until October 7.