Megami Meguri full-length trailer
Four minutes of the 3DS adventure game.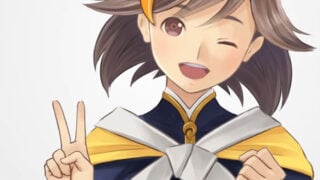 Capcom has released the first full-length trailer for Megami Meguri, its upcoming 3DS game compatible with Japanese IC Cards.
The game sees players befriend a tiny artifact spirit named Tsukumo who lives in your IC Card and wants to become a full-fledged goddess. Under the guidance of Amaterasu, you'll have conversations with and teach Tsukumo new words, which she'll learn and make use of. If you missed it, read up on our previous coverage for a full rundown of the game.
Megami Meguri is due out as a free-to-play title in Japan on December 8. It will also be released in 5,800 yen Collector's Package and 9,800 yen Complete Edition special editions.
Watch the trailer below.