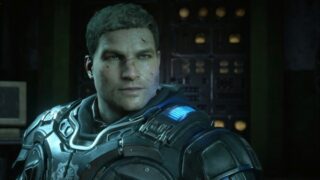 Gears of War 4 has gone gold, Microsoft announced. That means development has finished and game discs are ready for production.
Gears of War 4 will launch for Xbox One and PC worldwide on October 11. It will be available as an "Xbox Play Anywhere" title, which means if you buy a game digitally on either platform, you'll get a digital copy of the game for the other platform. Additionally, Gears of War 4 supports cross-play across all game modes, including Versus, campaign, and Horde 3.0.
If you missed it earlier, catch the launch trailer here.