Dead or Alive Xtreme 3 PlayStation VR update delayed
Final release date currently not set.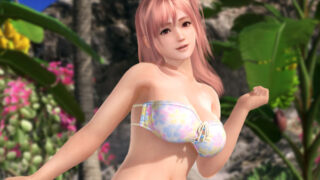 The PlayStation VR update for the PlayStation 4 version of Dead or Alive Xtreme 3: Fortune, which was previously planned for release on October 13, has been changed to a "pending" release date, Koei Tecmo announced.
Koei Tecmo will share a new release date as soon as a decision is made.
If you missed it, get a first look at the virtual reality update here.