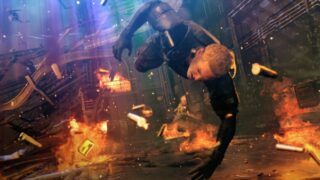 Konami has opened the teaser website for its newly announced Metal Gear Survive, its newly announced co-op stealth Metal Gear due out for PlayStation 4, Xbox One, and PC in 2017.
While the website doesn't offer any additional information, it does offer a full set of screenshots, in comparison to yesterday's three.
In related news, Konami told Eurogamer in an interview today that Metal Gear Survive won't be a full-priced game, but would not go into any further detail. It also confirmed the game is being developed in Japan, but would not confirm when it began development, nor any of its staff.
View the screenshots at the gallery.