Cygames announces anime RPG Princess Connect! Re: Dive for smartphones
iOS and Android title due out in 2017.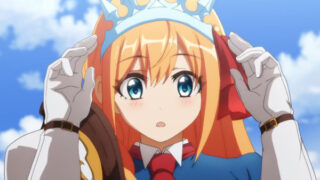 Cygames announced Princess Connect! Re: Dive for iOS and Android during its Cygames Next 2016 event in Tokyo.
Due out in 2017, the "anime RPG" is a follow-up to Princess Connect!, Cygames' smartphone title that ended service in June. Cygames is developing it in collaboration with CyberAgent. The game, which depicts the friendships among girls, will feature all of the heroines from its predecessor.
The official website reveals some of the staff. Kohei Tanaka, of Sakura Wars fame, is in charge of the music; Wit Studio, of Attack on Titan fame, is handling the animation; and Akira, of Kyoran Kazoku Nikki fame, is handling the scenario.
Watch the announcement trailer below.