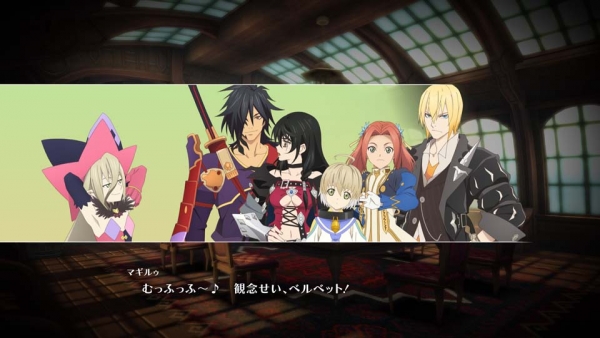 Bandai Namco has released a two-minute trailer previewing the start of the "Special Dramatic Chat: Melon Gumi Chapter" bonus included with first-print copies of Tales of Berseria in Japan.
The skit features Velvet (voiced by Rina Sato), Laphicet (Azumi Asakura), Rokurou (Daisuke Kishio), Eleanor (Ami Koshimizu), Magilou (Satomi Sato), Eizen (Toshiyuki Morikawa), and Bienfu (Naomi Nagasawa).
Tales of Berseria is due out for PlayStation 4 and PlayStation 3 on August 18 in Japan, and for PlayStation 4 and PC in North America and Europe in early 2017.
Watch the trailer below.