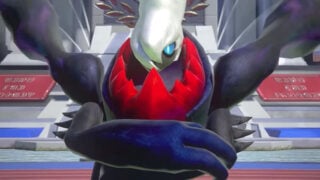 The arcade version of Pokken Tournament will add new playable character Darkrai and a host of other new features as part of its big summer update on July 20, Bandai Namco announced.
The update will also include playable Pokemon Garchomp, Braixen, and Shadow Mewtwo, who were previously exclusive to the Wii U version of Pokken Tournament, as well as the Wii U version's battle stages, a new "Mission Panel" element where you earn items for clearing missions, and a tutorial service.
Watch a trailer for the update below.