Level-5 announces Otome Hero for smartphones
Level-5's first foray into the otome game genre.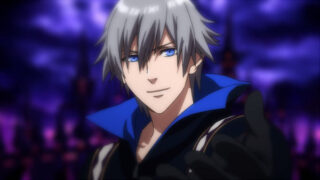 Level-5 announced Otome Hero, its first foray into the otome game genre, for iOS and Android during its Level-5 Vision 2016 event. It's due out in Japan this winter.
The free-to-play game, a "full-fledged RPG," tasks players with defeating the Demon King alongside 24 individual men known as Slayers. You'll start the game by selecting a partner from among the 24 Slayers, before forming a team of three Slayers. Battles are in real-time and advance automatically, and the key to victory is to defeat monsters before your rivals and race to the goal. You'll become the "Otome Hero" and support the Slayers using items and skills. Additionally, by raising your relationship levels with a Slayer, you may be able to see a variety of other sides to him.
Otome Hero features character design by Chinatsu Kurahana and animation produced by A-1 Pictures. An anime and comic are also planned.
Watch the debut trailer below. Visit the official website here.
https://www.youtube.com/watch?v=v9tBMlP9yTo