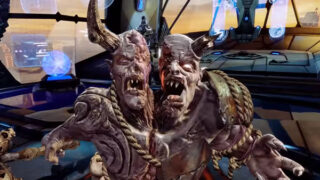 Eyedol will be the final character added to Season Three of Killer Instinct for Xbox One and PC, Microsoft announced at EVO 2016.
The final character will be available on July 22 for Killer Instinct: Season Three Ultra Edition owners, and on July 29 for Combo Breaker Edition owners. He'll also be included in the Killer Instinct: Definitive Edition launching for Xbox One at retail on September 20.
Watch the Eyedol official trailer below.