Gravity Rush 2 Japanese release date to be announced on July 19
Sony Interactive Entertainment Japan Asia plans presentation event.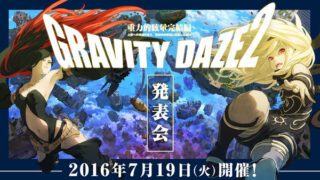 Sony Interactive Entertainment Japan Asia will announce the Japanese release date for Gravity Rush 2 during a presentation event on July 19, the company announced.
The event will be held at Ebisu Act Square on July 19 from 14:30 to 15:30 JST, and feature Sony Interactive Entertainment Japan Asia Atsushi Morita, Gravity Rush series director Keiichiro Toyama, and Gravity Rush series composer Kohei Tanaka.
In addition to the release date, the event will also share details about the Gravity Rush special animation project, feature a Kohei Tanaka mini-concert, allow attendees to play Gravity Rush 2 for the first time in Japan, and provide an update on the game's promotional activities from hereon. Attendees will also take home Gravity Rush 2-branded "Gravity Drops" candy.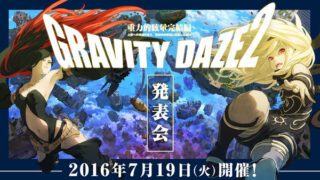 Gravity Rush 2 is due out for PlayStation 4 in North America, Europe, and Japan in 2016.