Gravity Rush 2 'Gravity-Tsu #1' live stream archive, Kohei Tanaka mini-concert
PlayStation 4 sequel due out in early December.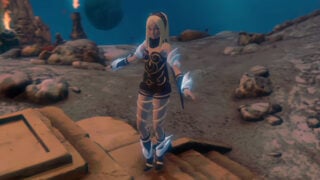 Sony Interactive Entertainment Japan Asia has published an archived version the first official "Gravity-Tsu" Famitsu live stream of Gravity Rush 2 from July 21, as well as the full Kohei Tanaka mini-concert from the Gravity Rush 2 release date announcement event on July 19.
The Gravity-Tsu video features over 25 minutes of gameplay footage, available from 16:50 to 27:52, and 28:57 to 43:27, respectively.
A second Gravtiy-Tsu live stream is planned for August 18 at 20:00 JST. You'll be able to watch it live on Niconico.
Gravity Rush 2 is due out PlayStation 4 on November 30 in Europe, December 1 in Japan, and December 2 in the Americas and United Kingdom.
Watch the videos below.
Gravity-Tsu
Kohei Tanaka Mini-Concert