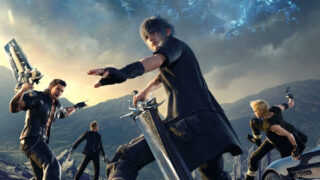 Final Fantasy XV will have a reversible cover in North America and Europe, Square Enix announced.
The standard cover, first teased at E3 2016, has been finalized and will feature the main party with Noctis at its forefront.
The reversible cover will only feature the Final Fantasy XV logo. In North America, the logo is featured on a black background, and in Europe, it's on a white background.
Final Fantasy XV is due out for PlayStation 4 and Xbox One on September 30.
View the box art at the gallery.