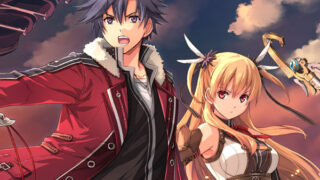 The latest issue of Dengeki PlayStation features an interview with Falcom president and CEO Toshihiro Kondo, who disucsses a bit about the upcoming The Legend of Herores: Trails of Cold Steel III.
Get the tidbits below.
It feels as if the amount of titles Falcom puts out has decreased since the old days. Is that because development on a single game started taking more time?

"That's correct, but that doesn't mean the challenging spirit of the old days has disappeared. In interviews with employees nowadays, everyone has original ideas, like 'I want to make a smartphone app,' and 'I want to make a Magical Alisa game.'"

What do you, President Kondo, want to take on?

"Sorcerian. I've been saying it for a half a year already. I've been thinking about whether or not we can do it in the current era. There are a lot of platforms to challenge elsewhere, too, like PlayStation VR."

Can you give us an update on The Legend of Heroes: Trails of Cold Steel III?

"Right now work is heavily underway. We plan to start going at full scale this summer, but we've already completed the basic foundation. We're also making new models for Rean and company. However, for those concerned about hardware, there are a lot of PS Vita users when it comes to the Trails series. We're currently considering whether to do a PlayStation 4-exclusive or to make it cross-platform with PS Vita."

Is the protagonist still Rean?

"The protagonist and story outline have been decided. Please look forward to what kind of characters will appear."
Thanks, Hachima Kikou.