3D Puyo Puyo Tsu launches August 3 in Japan
3DS release adds new mode.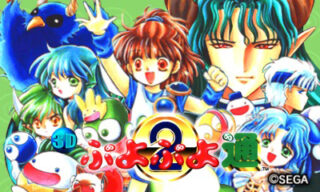 Sega is continuing its "Sega 3D Fukkoku Project" for 3DS with the release of 3D Puyo Puyo Tsu via the Nintendo eShpo in Japan on August 3, the company announced. It will cost 800 yen.
The game retains the "Arcade Mode" from the original release, in addition to a new "Tournament Mode" where you battle against all the characters that appear in the game. There's also support for local battles, as well as midway save and load features.
Visit the game's official website here.