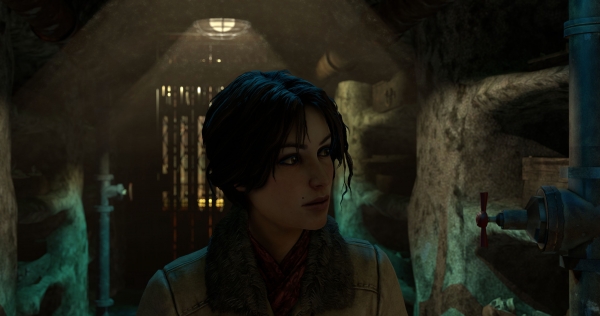 Microids has released a new developer diary for Syberia 3, titled "The Story Continues," where creator Benoit Sokal and his son Hugo take viewers through the creative processes used in the game, as well as share more about what has happened since the end of Syberia 2.
Here's an overview of Syberia 3, via Microids:
Syberia 3, the latest chapter of Kate Walker's journey, begins with Kate adrift and unconscious in a makeshift boat. By good fortune, a caravan of Youkol – who also appeared in Syberia 2 – discovers her before she draws her last breath. Determined to escape their common enemies, Kate decides to help the nomads accomplish their ancestral tradition as they accompany their snow ostriches on their seasonal migration to reproduce in the sacred steppes. A voyage through enchanting and desolated lands begins, one that will see the young woman experience her most dangerous and marvelous adventure yet, with her enemies always on her heels.

With cinematic scope, unforgettable characters, and sweeping story, Syberia 3 is the most technically advanced and visually spectacular Syberia game to date. The game's rich and interactive score is created by award-winning composer Inon Zur, who also scored Syberia 2. Rendered in full 3D for the first time ever, Syberia 3 has been developed for the PS4 and Xbox One consoles as well as PC and Mac from its inception. This will offer players a new level of freedom to explore its beautiful landscapes and cities and allow them to unravel mysteries and enigmas in ways never seen before in the saga.
Syberia 3 is due out for PlayStation 4, Xbox One, PC, and Mac on December 1. It will be available in English, French, German, Italian, Spanish, Dutch, Simplified and Traditional Chinese, Korean, Polish, and Russian.
Watch the developer diary below. View a new set of screenshots at the gallery.