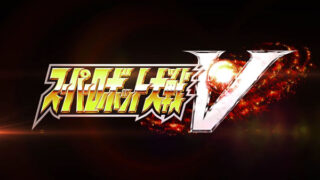 Bandai Namco has announced Super Robot Wars V for PlayStation 4 and PS Vita. It is due out in 2017 in Japan and Asia, with English subtitles for the latter release.
The game features series such as The Brave Express Might Gaine and Space Battleship Yamato 2199. Here is the list of participating works:
Invincible Super Man Zambot 3
Invincible Steel Man Daitarn 3
Mobile Suit Gundam Z
Mobile Suit Gundam ZZ
Mobile Suit Gundam: Char's Counterattack
Mobile Suit Gundam: Hathaway's Flash
Mobile Suit Crossbone Gundam
Mobile Suit Crossbone Gundam: Skull Heart
Mobile Suit Crossbone Gundam: Steel Seven
Mobile Suit Gundam SEED Destiny
Mobile Suit Gundam 00: A Wakening of the Trailblazer
Mobile Suit Gundam UC
The Brave Express Might Gaine
Martian Successor Nadesico: The Motion Picture – Prince of Darkness
Getter Robo Armageddon
Mazinger Edition Z: The Impact!
Shin Mazinger ZERO vs. Great General of Darkness
Fullmetal Panic!
Fullmetal Panic? Fumoffu
Fullmetal Panic! The Second Raid
Fullmetal Panic! (Original Novel Version)
Evangelion: 1.0 You Are (Not) Alone
Evangelion: 2.0 You Can (Not) Advance
Evangelion: 3.0 You Can (Not) Redo
Space Battleship Yamato 2199
Cross Ange: Rondo of Angel and Dragon
Watch the announcement trailer below.