Sonic the Hedgehog video celebrates 25 years
Happy 25th anniversary, Sonic.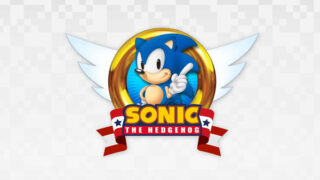 Sega has released a new video in commemoration of Sonic the Hedgehog's 25th anniversary, which is today.
The trailer runs through the past 25 years of Sonic games, which include:
Sonic the Hedgehog
Sonic the Hedgehog 2
Sonic CD
Sonic the Hedgehog 3
Sonic 3D Blast
Sonic R
Sonic Adventure
Sonic Adventure 2
Sonic Heroes
Sonic the Hedgehog (2006–Now Loading…)
Sonic Unleashed
Sonic Colors
Sonic Generations
Sonic Boom
As the timeline reaches 2016, Sega teases, "Who knows what surprises lay in store for Sonic's 25th anniversary? (Actually, we do, but we can't tell you yet.)"
The next Sonic game is expected to be announced on or before the Sonic the Hedgehog 25th anniversary party in San Diego on July 22. A Japanese anniversary party will happen this Saturday, June 25.