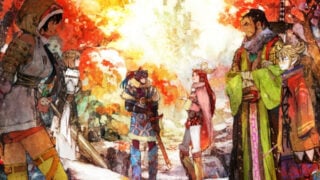 Square Enix has released a new set of I Am Setsuna artwork, showing the game's watercolor environments and additional characters who assist Setsuna along her journey, including the energetic Aeterna and the reliable Nidr.
I Am Setsuna is due out digitally for PlayStation 4 and PC via Steam on July 19 for $39.99. PlayStation Network pre-orders will include two dynamic themes at the moment of pre-order ("Kuro" and "Shiro"), as well as the exclusive digital track "Eternal Winter" by composer Tomoki Miyoshi for download on release date. Steam pre-orders will include an exclusive digital track titled "The Warmth of Hope."
View the artwork and screenshots of the PlayStation 4 themes at the gallery.