First images of what's purported to be Dead Rising 4, which has not been officially announced, have leaked online ahead of E3 next week.
The images first appeared on 4chan (as found by ThisGenGaming), before Kotaku followed up with its own report. "Although we've grown not to put much faith in blurry off-screen photos, I recently saw another shot of that same poster from a different source, which helps corroborate the leak," Kotaku's Jason Schreier said.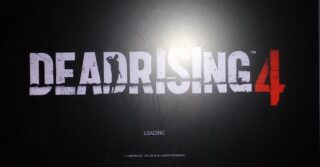 According to Kotaku, the game is set in Willamette, Colorado and "may be a remake of some sort." It will likely be announced at Microsoft's E3 2016 press conference. Rumors (industry insider Shinobi602 at 14:00, NeoGAF user Enter the Dragon Punch) suggest it will be exclusive to Xbox One and PC.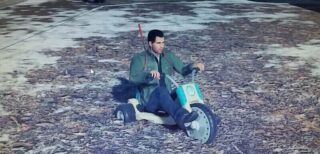 Update 1:45 p.m.: More information has surfaced via Twitter user @Ekim_GAF, who is vouched for by leaker Enter the Dragon Punch from the original story. According to Ekim, Dead Rising 4 is a remake of the original Dead Rising set during Christmas and will feature four-player co-op, and likely access to the areas outside the mall where the first game was set.