Rhythm Heaven Megamix out now in North America
Rhythm game collection stealth released at $29.99.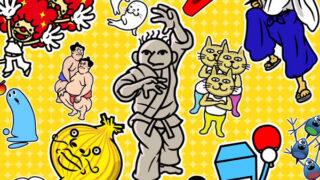 Rhythm Heaven Megamix is now available for 3DS via the Nintendo eShop in North America, Nintendo announced during its Nintendo Treehouse Live at E3 2016 live stream.
The game features updated rhythm game from the Game Boy Advance, Wii, and DS Rhythm Heaven games, as well as new games making their debut in Megamix. It also offers up to four-player multiplayer in special multiplayer rhythm games.
Get the fact sheet and trailer below. View a set of screenshots at the gallery.
Find Your Flow and Take on the Greatest Hits from Rhythm Heaven

Test your rhythm by chopping wood, sticking speeding viruses with forks and playing badminton while flying an airplane, all in time to catchy tunes in this deceptively challenging rhythm game. The accessible controls and catchy music, combined with the new visual feedback system, make this a great entry in the Rhythm Heaven series. Can you match the beat and reach Rhythm Heaven?

Features

Features updated rhythm games from the Game Boy Advance, Wii and Nintendo DS Rhythm Heaven games.
A combo of new rhythm games, fan-favorites, and U.S. debuts make this the ultimate Rhythm Heaven game.
Rhythm Heaven Megamix includes more than 70 rhythm games, the most in the series.
Some Rhythm Heaven rhythm games found only in Japan make their North American debut with new music.
Soundtrack created with help from legendary Japanese music producer, Tsunku♂.
Encounter others with the StreetPass feature for a chance to match their punching robot's skills in a 1-on-1 battle.
Play with up to four players simultaneously and take on special multiplayer rhythm games to earn Flow Balls (additional systems and games required for multiplayer mode; sold separately).
Purchase additional rhythm games by spending Flow Balls.