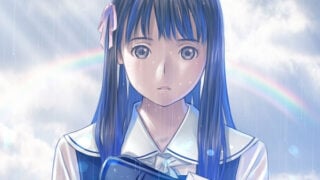 PQube will publish Root Letter, Kadokawa Games' PlayStation 4 and PS Vita mystery visual novel, in North America and Europe in 2016, the publisher announced.
Root Letter is a youth mystery adventure and human drama set in Shimane Prefecture. In it, the player will engage an adventure to solve the mystery of Fumino Aya, a pen pal friend from high school who disappeared after leaving a mysterious letter. A letter delivered 15 years later. Read more about the game here.
Root Letter will launch in Japan on June 16. Kadokawa Games announced earlier today that a demo willl also be made available in Japan on that date.
If you missed it, catch the latest trailer here.