Mary Skelter details Jail, Confinement Areas
Plus, Earphones-sung theme song announced.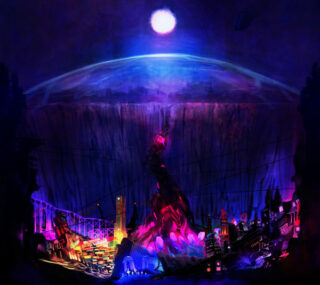 Compile Heart has updated the official website for Divine Prison Tower: Mary Skelter, its upcoming PS Vita dungeon RPG, with details about the game's living prison called "Jail" and the solitary confinement areas within it.
Get the details below.
■ World

"Jail," The Living Prison

Jail is a life-form that suddenly sprouted from the ground and caved in the earth. It created a giant prison 666 meters below ground and surrounded it with steep and impregnable cliffs that make breaking out of the prison impossible. Jail is both a prison and a living being, with a tower that rises from its center, and the goal of breaking free has become the the only hope of those its trapped.

Fear-Inducing Solitary Confinement Areas

The prison created by Jail is divided into several areas, and within each prison it is said there are things called "cores."
Additionally, Compile Heart revealed the game's theme song, "Arakajime Ushinawareta Bokura no Ballad" by Earphones. Listen to it below.
If you missed them, previous updates detailed the Liberation District, Dawn Liberation Front, the Chishiki Girls, Blood Skelter mode, the protagonist's actions, the three major desires, the basics of battle, Nightmare Battles, characters Princess Kaguya and Rapunzel, Thumbelina, Snow White, and Sleeping Beauty, as well as the setting, and characters Jack, Alice, and Little Red Riding Hood.
Divine Prison Tower: Mary Skelter is due out in Japan on October 13.