Caligula coming west via PSN in spring 2017
Atlus localizing FuRyu and Aquria's new PS Vita RPG.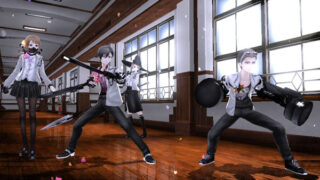 Atlus will release Caligula, FuRyu and Aquria's PS Vita RPG due out in Japan on June 23, in both North America and Europe as a digital-only title next spring.
The localized release will retain the original Japanese audio.
Caligula is set in the virtual reality world of "Mobius," created by the vocal software "μ," where nine men and women aim to return to the real world.
Further details about the localization were not announced.
If you missed it, catch the most recent trailer here. There are also gameplay videos showcasing the game's battle system, NPCs, and story dialogue.
View a new set of screenshots at the gallery.