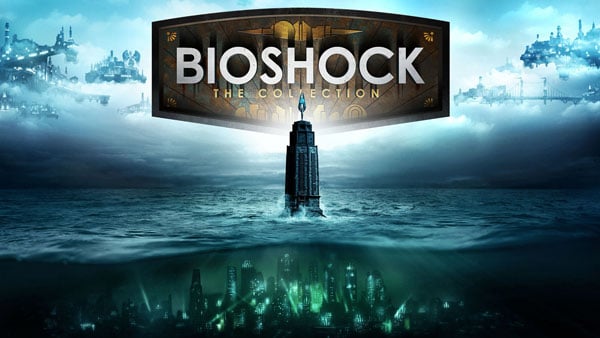 2K Games has officially announced BioShock: The Collection, which includes remastered versions of BioShock, BioShock 2, and BioShock Infinite, for PlayStation 4, Xbox One, and PC. It will launch in North America on September 13 and internationally on September 16.
The collection, remastered by Blind Squirrel Games, includes each game and all of its downloadable content for $59.99. It won't include BioShock 2's multiplayer component, and BioShock Infinite won't be remastered for PC "because it already meets current-gen console standards and runs smoothly on high visual settings."
Watch the announcement trailer below. View the first screenshots at the gallery.