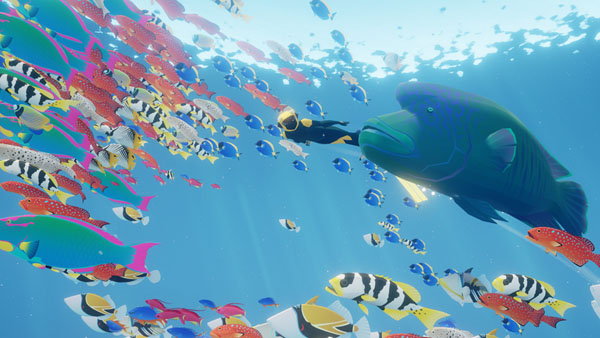 Abzu, 505 Games and Giant Squid's underwater exploration game, will launch for PlayStation 4 via PlayStation Network and PC via Steam on August 2, the publisher announced during the Sony pre-E3 2016 press conference show.
Here's an overview, via 505 Games:
Abzu is an epic descent into the depths of the sea, where players will explore beautifully rendered ocean environments with fluid swimming controls. The experience draws inspiration from the deep innate narrative that we all carry within our subconscious: the story of ABZÛ is a universal myth that resonates across cultures. The name references a concept from the oldest mythologies; it is the combination of the two ancient words "AB," meaning ocean, and "ZÛ," meaning to know. Abzu is the ocean of wisdom.
Watch a new trailer below.