Wild Guns Reloaded announced for PS4
SNES shooter returns after 22 years.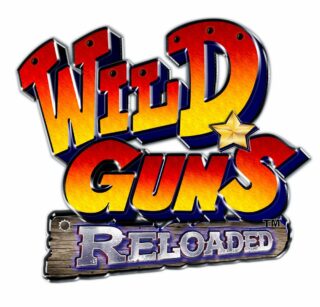 Natsume, in partnership with Natsume Atari, has announced a new Wild Guns title for PlayStation 4 called Wild Guns Reloaded.
The new game, due out this fall and set to be showcased at E3 from June 14 to 16, is a fast-paced gallery-style shooter that mixes the Wild West with steampunk. Players can play as Clint, Annie, two new characters, or all together in multiplayer. Each has their own weapons and tactics, and can jump, dive, and roll to doge bullets, or shoot enemies down with their own gun. The story sees Annie having tracked down the famed bounty hunter Clint to get revenge on the Kid gang. There are a total of eight stages, each with three zones.
"With our 30th anniversary this year, it's the perfect time to revisit one of our classic and most beloved titles," said Takashi Matsumoto, CEO of Natsume Atari Inc. "The original programmer, designer, and sound creator of Wild Guns are excited to have an opportunity to revisit their game many years later, and bring it to a modern Sony audience."
Wild Guns first launched for the Super Nintendo Entertainment System in 1994. 22 years later, Wild Guns Reloaded will be its first followup.