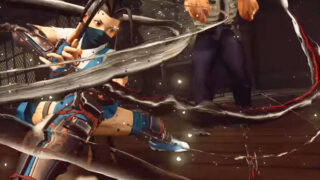 Capcom has released the reveal trailer for Ibuki in Street Fighter V.
Ibuki is the next fighter in line to be added to the PlayStation 4 and PC fighting game, following Alex in March and Guile in April. All Street Fighter V additional fighters can be purchased with in-game currency, which is earned by playing the game, or purchased with real-life currency.
Watch the Ibuki reveal trailer below.