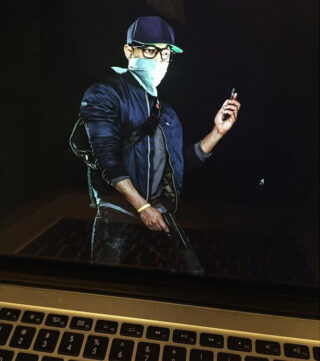 The possible protagonist of the next Watch Dogs game has leaked online via the Instagram account of a motion capture actor.
Spotted by Nerd Leaks (2), the actor who goes by the Instagram username TheKingCort posted the above image with the following description:
Had a blast doing motion capture work as the lead character in a new video game series! (= #actor #motioncapture #artist #videogames #ps4 #xbox #art #work #comingsoon #WatchDogs2
Officially, Ubisoft has announced that "the next installment of Watch Dogs" will launch before March 2017. Before this, sources of Kotaku claimed the game would be set in San Francisco and launch later this year.