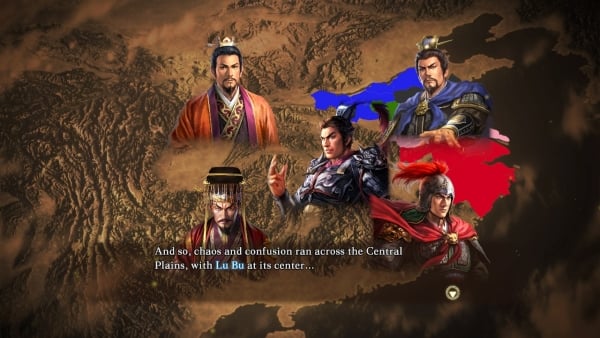 Koei Tecmo has released new Romance of the Three Kingdoms XIII information, video, and screenshots detailing "Hero Mode," which lets players relive the historic battles that led to the unification of second century China.
Here is the full overview, via Koei Tecmo:
In Romance of the Three Kingdoms XIII players will have the option to relive the historic battles which led to the unification of 2nd century China through the historical simulation and comprehensive tutorial, 'Hero Mode'. As well as learning how best to utilize the in-depth strategic gameplay and advanced game mechanics, players will be able to experience a story rich in Chinese history. Detailed CG cutscenes have been crafted to further immerse the players in this historically accurate tale that highlights the most heroic deeds of the strongest, wisest, or most powerful characters of the Three Kingdoms Era.

To showcase this immersive mode, Koei Tecmo released two cutscenes illustrating the gripping drama of this era of political instability. The first covers the Oath of the Peach Garden, detailing the moment Liu Bei, Guan Yu and Zhang Fei made an oath to become sworn brothers. In the second players can view a scene from the Battle of Hulao Pass. The three sworn brothers, after joining the allied army to kill the tyrant Dong Zhuo, need to fight his most powerful officer, Lu Bu.

Koei Tecmo also released a selection of Character Portraits for the prominent military figures found within Romance of the Three Kingdoms XIII. Featuring fan favorites such as Zhao Yun, Taishi Ci, Lu Meng, Li Dian and Xu Zhu. For these characters there are two alternate poses which are used throughout the game. Battle poses are used in communication between characters in the midst of battle, displaying their battle stance. The Civic poses on the other hand are used outside of battle, highlighting each character's personality.
Romance of the Three Kingdoms XIII is due out for PlayStation 4 and PC via Steam in North America on July 5 and Europe on July 8.
Watch the new footage below. View the screenshots at the gallery.