Final Fantasy: Brave Exvius coming west
Pre-registration now available.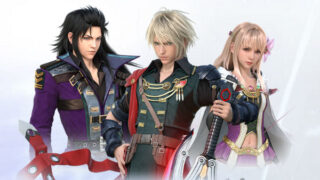 Final Fantasy: Brave Exvius, Square Enix's free-to-play smartphone Final Fantasy game developed by Brave Frontier studio Gumi, is coming to iOS and Android in the west, the company announced.
Here's an overview of the game, via its official website:
About

So begins a new tale of crystals…

An all-new RPG in the classic Final Fantasy tradition!

Square Enix presents an original Final Fantasy title for smartphones.

Immerse yourself in a world of heroes and high adventure, all in the palm of your hand!

Features

Enjoy an all-new RPG in the classic Final Fantasy tradition!
Intuitive and strategic battles!
Explore exotic realms and delve into perilous dungeons!
Summon legendary Final Fantasy beasts with awe-inspiring visuals!
Join forces with legendary heroes from your favorite Final Fantasy games!
Pre-registration is now available. Every pre-registration will contribute 30 Crystal Points to a "Milestones" campaign that will unlock new content in the game. The list of Milestones include:
1,000,000 Points – Magitek Armor Terra – Terra from Final Fantasy VI will devastate your foes!
1,500,000 Points – 3 Elixirs and 5,000 Friend Points – Keep your heroes going battle after battle!
2,500,000 Points – 500 Lapis – Summon mighty allies with these magical crystals!
3,500,000 Points – 5 Phoenix Downs and 10,000 Gil – Raise your heroes when they fall!
5,500,000 Points – 10 Rare Summon Tickets – Summon legendary heroes to fight at your side!
Watch the teaser trailer below.