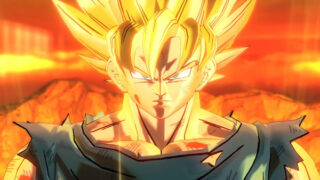 Bandai Namco has announced Dragon Ball Xenoverse 2 for PlayStation 4, Xbox One, and PC. It is in development at Dimps and scheduled for release in North America in 2016, and in Europe during an unannounced release window.
The sequel builds upon the original game with enhanced graphics in what promises to be the "largest and most detailed Dragon Ball world ever developed." It offers a new hub city and the most character customization choices to date, among a multitude of new features and special upgrades. Additional details and features will be revealed at E3 2016 between June 14 and 16.
"The Dragon Ball franchise is a crown jewel and a perennial fan-favorite of Bandai Namco Entertainment's robust anime video game portfolio and Dragon Ball Xenoverse 2 will build upon that illustrious legacy." said Bandai Namco Entertainment America vice president of marketing Eric Hartness. "With Dragon Ball Xenoverse 2, we're working diligently with the Dimps team to pull out all the stops and push the Dragon Ball video game experience to new heights."
Watch the announcement trailer below.