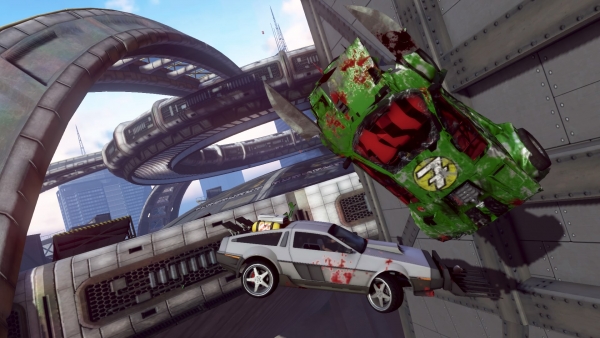 Stainless Games and Sold Out Sales & Marketing have delayed Carmageddon: Max Damage from its previously announced June 3 release date to July 8, the companies announced.
According to the press release, the delay "allows the development team extra time to give the game a final polish before delivery and ensure it's the best it can be for a new audience of console gamers."
Sold Out also announced that consumers who pre-order the boxed retail edition of Carmageddon: Max Damage will get the following bonuses:
Two extra player cars: The "Tez Eagle" and the "Iron Hawk"
Four skins: Two additional paint schemes for each of the cars
Digital comic: An exclusive digital download for pre-order customers, entitled, "Where Eagles Die"
Carmageddon: Max Damage will be available for PlayStation 4 and Xbox One.
Watch a pre-order trailer below. View a new set of screenshots at the gallery.