Caligula 'Students of Mobius' gameplay video
Kids today and their darn erosion rates.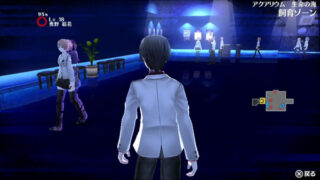 Following last week's introduction to the Imaginary Chain battle system, this week's Caligula gameplay video introduces the students of Mobius, the virtual reality world in which the game is set.
As previously detailed, the students living in Mobius have a parameter known as their "erosion rate," which shows how dependent they are on Mobius and how far they've lost themselves. The music of μ, the creator of Mobius, increases this parameter. Students whose erosion rates have increased turn into enemies, and a battle will ensue if they discover you.
Caligula is due out for PS Vita on June 23 in Japan.
Watch the gameplay video below.