Caligula 'Imaginary Chain Basics' gameplay video
See how your actions play out before making them.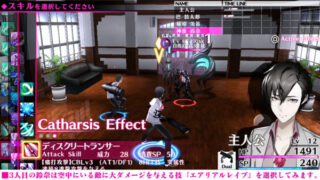 FuRyu and Aquria have released a three minute-long gameplay video of Caligula introducing the basics of the game's "Imaginary Chain" battle system.
If you missed it, we detailed the Imaginary Chain back in March. The battle system lets you see how your selected commands will play out before deciding upon them by pre-visualizing them. For each party member action you select, the results of your actions will update. When you're satisfied with the outlined outcome, you can put your commands into effect.
Caligula is due out for PS Vita on June 23 in Japan.
Watch the gameplay video below.