7th Dragon III Code: VFD 'Battle System' trailer
Turn-based battles against giant dragons.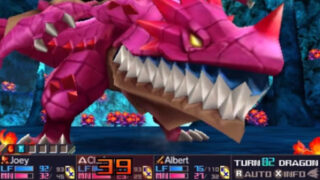 Sega has released a new trailer for 7th Dragon III Code: VFD introducing the game's turn-based battle system.
To defeat the game's dragons, players must use team work by aiding their team with support abilities and breaking enemy defenses with Buddy Skills. Union Skills are ultimate techniques you can use to finish the battle.
7th Dragon III Code: VFD is due out for 3DS in the Americas on July 12.
Watch the trailer below.