Monster Hunter Generations 'Styles' trailer, screenshots
Personalize your hunting with four play-styles.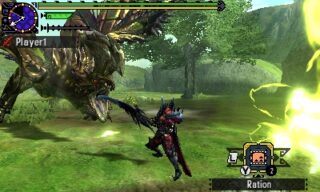 Capcom has released a new trailer and screenshots for Monster Hunter Generations introducing the game's new "Styles" gameplay mechanics, which allow for a more personalized play-style compared to previous entries.
Each Style opens up different ways to take on enemies and allows access to different "Hunter Arts," which are combat skills and power-ups that can be unleashed with the tap of a button when charged.
The four Style options include:
Aerial Style – Adds a new jumping ability which allows players to attack from above, opening up more opportunities to mount a monster and potentially knock it down.
Guild Style – Classic gameplay for all 14 weapons and will feel familiar to Monster Hunter 4 Ultimate players.
Adept Style – Rewards players for learning enemy behaviors and performing a counterattack, giving players more tactical dodging and blocking options based on the current weapon type in use.
Striker Style – A versatile powerhouse that revolves around building up and unleashing incredibly advantageous Hunter Arts.
Monster Hunter Generations is due out for 3DS in North America and Europe this summer. It will also be playable on the show floor at PAX East in Boston from April 22 to 24.
Watch the new trailer below. View the screenshots at the gallery.