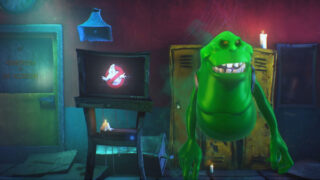 Activision will release a new Ghostbusters video game tied to the upcoming movie on July 12 for PlayStation 4, Xbox One, and PC, the company announced.
The isometric-view game lets up to four players (of both male and female characters) don their Proton Packs together to exterminate the paranormal.
Here's the full overview:
Ghostbusters is a third-person action role-playing game positively charged for thrilling couch co-op with up to four players locally. As rookie Ghostbusters, players can level up their characters' gear and abilities by tackling objectives, defeating ghastly creatures and discovering hidden collectibles in Manhattan's most haunted haunts. There are four heroes to choose from, and each has his or her own unique personality and play style, bringing special strengths to support the team.
Watch the trailer below. View the first screenshots at the gallery.