Gears of War 4 'Tomorrow' trailer
"This is the story of two tomorrows."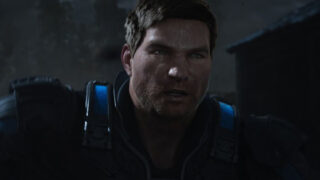 Microsoft and The Coalition have released a new trailer for Gears of War 4 called "Tomorrow."
The story trailer connects the legacy of the Fenix family from father to son and features a glimpse of the new menace that awaits in Gears of War 4.
"At the end of Gears of War 3, Marcus Fenix wondered what the next day would bring," Microsoft wrote in a blog post. "What a world without war would look like. This is the story of two tomorrows. the one Marcus envisioned, and the one 25 years later, where all hope is shattered as a new nightmare is reborn."
Gears of War 4 is due out worldwide for Xbox One on October 11. Beginning on April 18, a beta for users who purchased Gears of War: Ultimate Edition will begin, which will expand to all Xbox Live Gold members on April 25. It will run through May 1.
Watch the trailer below.
https://www.youtube.com/watch?v=o3f8VgQ_dqk