Final Fantasy VII Remake producer discusses scale, Compilation, changes, and more
Yoshinori Kitase speaks to Game Informer.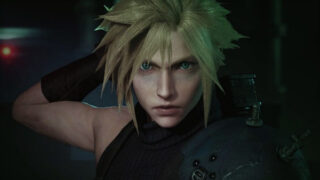 Game Informer has published a short interview with Final Fantasy VII Remake producer Yoshinori Kitase, who discusses the game in a broad sense, describing its scale, potential changes, and more.
Get the interview tidbits below.
Bigger than the Final Fantasy XIII series: Compared to the Final Fantasy XIII series, Final Final Fantasy VII Remake "be an equivalent – or even greater – project in terms of scale," according to Kitase.
Scale: "It will essentially be a full-scale game for each part of the multi-part series," Kitase said. Whereas each entry in the Final Fantasy XIII series told the story from a different angle,"we already have a preexisting story [with Final Fantasy VII Remake], so it wouldn't really make sense if that isn't encompassed in the multi-part series, and it wouldn't make sense to remake it if we don't encompass that that entire story. With regards to the current HD capacity and volume, the idea is that we wouldn't be able to encompass it all in just one installment. So, if we're just looking at each of these parts, one part should be on par with the scale of one Final Fantasy XIII game."
How many installments? Square Enix "has an idea" in terms of how many installments Final Fantasy VII Remake may consist of," but can't share that at the moment. The scenario and stories are currently in development, so "the plan may change along the way," Kitase said, but reiterated, "we do have a vision for how many installments it will consist of."
Compilation of Final Fantasy VII: "If there are any areas [from The Compilation of Final Fantasy VII] where we can use the settings or the characters, we do want to try to incorporate it in there, so it gives off that sense of nuance and those other stories existing," Kitase said. "But, of course, it would be difficult to follow up on everything that happened in this universe. So, maybe some of the characters who weren't as famous won't appear or be mentioned. But in terms of the characters and instances that remain in the memories of our fans, we do want to try our best to integrate that in some fashion in the world."
Action: The game is action-based (well, not "completely" action, according to Kitase), because, according to director Tetsuya Nomura, "Final Fantasy (in terms of action games) is best represented by Dissidia in the current landscape." Kitase adds, "In terms of the image of the battle system, that's where we're getting the feel from. It won't be as action-focused as Dissida, of course, but the the visuals and how the gameplay feels in essence will be drawn from that Dissidia-esque style."
Changes: "I'm sure there are areas that our fans want to see how we can change, and areas that they don't want changed. The opinions of our fans are probably split on a lot of those elements, so determining from a development standpoint where we'll be more true to the original versus where we change is something we hope to grasp through communicating with our fans. Also, while we want to understand their concerns, we also want to get them excited for the story and seeing how it can be revamped and refreshed."
Surprises: "If it's just nostalgia, it's just a matter of following the story, and there wouldn't be any surprises. So, in that sense, we want to balance out the areas we would like change versus the areas we don't in order to have that nostalgia, but also the surprises."
Staff and Rights: "I, along with Nomura-san and [Kazushige] Nojima-san – who are involved with the remake – were involved with the original Final Fantasy VII. We were the people who created it, so in that sense, we don't think anything is untouchable. That isn't to say we're changing everything! Of course, within Square Enix and across the globe, there are people who think it's on this holy scale. That there isn't anything we can touch or play around with. But we believe we know the balance between what can be changed versus what needs to be protected."
If you missed it, catch the debut gameplay trailer here.