Evolution Studios team joins Codemasters
Driveclub and DiRT developers merge.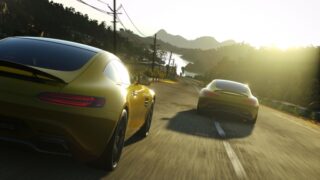 On April 25, DiRT and GRID series developer Codemasters will take in the former staff of Driveclub and MotorStorm series developer Evolution Studios, which Sony Interactive Entertainment closed in late March, the company announced.
Mike Hocking, formerly of Evolution Studios, will take on the role of VP of Product Development at Codemasters, which will see him responsible for all of the company's studios, including the new Evolution team in Chesire.
Find quotes from both parties (now the same party) below.
Frank Sagnier, Codemasters CEO

"The success of F1 2015 and DiRT Rally over the last 12 months has re-positioned the company for growth. The addition of the Evolution team to our studio group will allow us to scale our business and strengthen our leadership as the world's premier racing game developer. I'm thrilled to have Mick Hocking join Codemasters as VP of Product Development. His experience in building AAA IP and leading great teams made him a natural choice to head the development of all of our products. I am equally thrilled to welcome his talented team to the Codemasters family and I look forward to the great games and brand new IP we will develop together."

Mike Hocking, Codemasters VP of Product Development

"I'm delighted to be joining Codemasters at such an exciting time in the company's growth. We have a shared passion for racing, a desire to innovate and a determination to create the best racing games and build the biggest racing community in the market. I'm very much looking forward to working with so many of the world's greatest racing developers, on new IP as well as exciting franchises including DiRT, GRID, Micro Machines and the Formula One games."