Danganronpa's Monokuma gets new Japanese voice actor
Tarako takes the reigns from Nobuyo Oyama.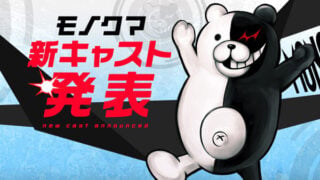 Tarako Isono, better known as simply Tarako, will take over the reigns as voice actor for the Danganronpa series' mascot Monokuma, Spike Chunsoft announced.
Until now, Monokuma has been voiced by Nobuyo Oyama, who in May 2015 was revealed to be suffering from dementia and would put any future work on hold. But starting from the Danganronpa the Stage in June, Tarako will act as the new voice behind Monokuma. That includes playing Monokuma in the July-due anime Danganronpa 3: The End of Hope's Peak Academy, as well as in the 2016-due game New Danganronpa V3: A New Semester for Everyone's Killing Game.
Watch a video message from Monokuma, featuring new voice actor Tarako, below.