Animal Crossing and Fire Emblem mobile apps coming this fall
Nintendo confirms its first IPs for mobile.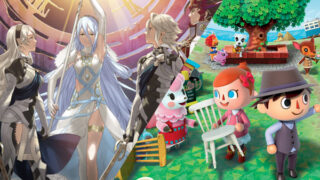 Nintendo is bringing its Animal Crossing and Fire Emblem properties to mobile this fall, the company announced during its latest financial results briefing.
Nintendo plans to make the Fire Emblem app more accessible compared to the titles on its dedicated gaming systems, while continuing to offer the value of an RPG.
As for the Animal Crossing game, it will be designed so that it will be connected with the world of Animal Crossing for Nintendo's dedicated gaming systems.
Compared to Miitomo, these apps have more prominent game elements, and the game content will tie closely into Nintendo's dedicated games business. Nintendo will provide more details about these applications closer to their launch period.
The company also announced that Miitomo has achieved over 10 million users. It added that online data estimating Miitomo revenue is "not too far from reality."