Valhalla Game Studios opens Vancouver subsidiary
Devil's Third studio goes international.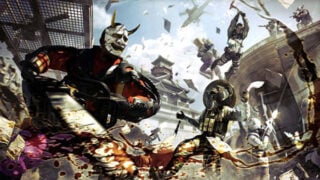 Valhalla Game Studios has opened an international subsidiary in Vancouver, Canada.
On its official website, the company states:
Valhalla Games Studios International Ltd., together with its subsidiaries mainly based in Japan and Korea, is an emerging global entertainment software and content creation company primarily engaged in the creation, development, co-development and operation of high quality interactive entertainment software in the form of video games, mobile applications and arcade machine content.
Currently, Valhalla Game Studios International is "in negotiations" with distributors for its PC game Devil's Third Online in North America, with a closed beta planned for mid-April and open beta planned for late April, and an expected release in May 2016.