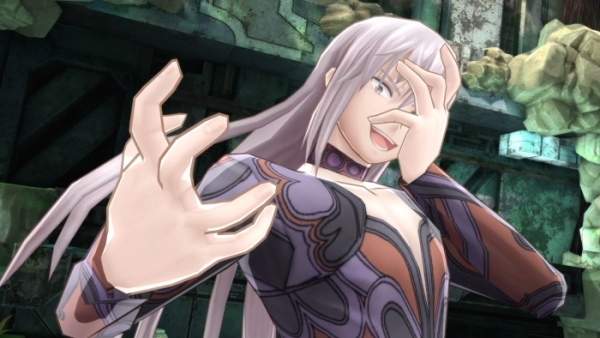 Bandai Namco will release a free update for Summon Night 6: Lost Borders in Japan on April 7 that adds ending routes and new events where Scarrel, Enysha, Erst, and Melgitos join the party.
These five characters already appear in the main story, but do not join the player's party. The additional characters will all have Night Talks and individual endings.
Get the information below.
■ Ver. 1.02 Update: Launches April 7

Free Update Details (1)

A new ending route is added!

By installing the free update, choices will be added to your final Night Talk with Isuto. The events surrounding the final battle will change, and a new ending is unlocked.

What kind of outcome awaits? Be sure to play and find out for yourself.

Free Update Details (2)

New events that add Scarrel, Enysha, Erst, and Melgitos to the party are being added! Night Talks and individual endings are also being prepared!

By clearing each event, along with the ability to bring each character into battle as units, you'll also be able to select "Night Talks" with them. By satisfying certain conditions, you'll be able to receive individual endings.

(The new events are playable once you reach Chapter 22 in the main game.)

Additional Quest Introduction

—Scarrel's Additional Quest

Scarrel is lost in meditation. Scarrel is an assassin, and is worried about the gap between his current self and future as a pirate told to him by Kyle and Sonolar. Whether this is really the kind of future waiting for him is causing him anxiety, but…

—Melgitos' Additional Quest

Melgitos, again fueled by the heroes' anxiety, tries to shake their spirits. But the determined heroes are not shaken at all. Melgitos is delighted at the amusing readiness of these heroes. What are his real intentions…?

—Erst's Additional Quest

Eroded by Nether, Erst was recuperating in a repair center. Under the pretense of rehabilitation, the heroes take him outside. Erst feels impatient in his current protected state, so in order to return to the front lines of battle as soon as possible, he starts training with the heroes.

—Enysha's Additional Quest

Enysha regrets an incident that was caused because her own heart is weak. She wants to change. Enysha desires to become stronger. And so the heroes reach out their hand to her.
View screenshots of the additional quests at the gallery.
Summon Night 6: Lost Borders is now available for PlayStation 4 and PS Vita in Japan.