Square Enix: 'We will consider I Am Setsuna PS Vita localization if there is a swell of demand'
(So tell them some more.)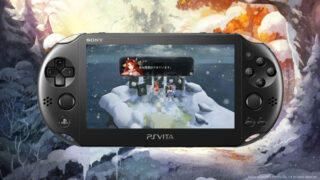 Earlier this week, Square Enix announced a PlayStation 4 and PC western release for I Am Setsuna, its Tokyo RPG Factory-developed ode to the RPGs of yesteryear. It did not, however, announce the PS Vita version that was launched in Japan.
But that could change. According to director Atsushi Hashimoto, speaking with USgamer at the Game Developers Conference today, fan demand could bring the PS Vita version westward.
"Of course, there is a large Vita market in Japan," Hashimoto said. "If there is a swell of demand in North America [for the Vita version], though, we will consider it."
The most effective way to show your demand would be by telling Square Enix on their Twitter and Facebook channels. On Twitter, mention @SquareEnixUSA and @Square_Enix_EU. Or leave them a message on their Facebook wall.